TBBCA is proud to support arts education through The Charlie Hounchell Art Stars Scholarships Program, developed and championed by our late Board President, Charlie Hounchell, for whom it was renamed. Since 2007, TBBCA has annually awarded scholarships to some of the most talented and deserving Tampa Bay area high school students, providing financial assistance for their pursuit of higher education and future careers in the arts.
The scholarship program is open to high school juniors and seniors in Hillsborough, Pinellas and Pasco counties who excel at vocal or instrumental music, theatre, dance, visual or literary arts. Awardees are competitively selected based on talent and merit by a panel of professionals in each discipline. The scholarship funds are applied to tuition at the university, college or professional arts training program of the student's choice.
Scholarship recipients are some of the most talented and promising young artists and performers in the nation. Past winners have attended prestigious institutions, including The Juilliard School, Eastman School of Music at the University of Rochester, New York University's Tisch School of the Arts, Cincinnati Conservatory of Music, Carnegie Mellon University, Savannah College of Art & Design, Oberlin College & Conservatory, Tufts University, Elon, Indiana University, University of Tampa, USF, FSU and UF.
Please contact TBBCA for program information or to be added to our Educators contact list at susanaweymouth@tbbca.org.
Meet the Charlie Hounchell 2017 Art Stars
Natalie Cottrill  – Recipient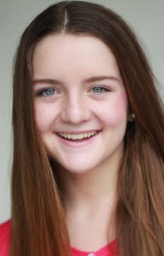 Natalie Cottrill is in the International Baccalaureate program at St. Petersburg High School, Class of 2018. Her love for theatre began at 9 years old when she took her first acting class at St. Petersburg City Theatre. Her professional acting debut came at the age of 11 with freeFall Theatre Company, performing under the direction of Eric Davis. She has continued to perform at freeFall with roles in Our Town, Grey Gardens, Fiddler on the Roof, The Importance of Being Earnest with Zombies, and A Christmas Carol, all while actively pursuing her Actors' Equity membership. Natalie has performed with the St. Petersburg Opera Company in Turandot, Pagliacci, Susannah, and Evenings with the Maestro. She frequently performs as a soloist in cabarets and benefit concerts for charities, including with the Florida Orchestra, the Tampa Bay Heart Gallery, Feed America Tampa Bay, and The Space in Tampa. She volunteers regularly in the local theatre community. Natalie also performs throughout the Tampa Bay with her high school A-cappella group, The Pitchforks, and the Straz Center/Patel Conservatory Ambassador group Ovation. At St. Pete High, Natalie is president of the Tri-M Music Honor Society, Secretary of her Thespian troupe, and an active member of clubs including National Honor Society, English Honor Society, Rojans (Rotary Intl.), and the cross country team. Natalie has studied voice with Mary K Wilson for the last six years. She also studies at the Patel Conservatory.
Eugenie Bondurant – Judge

Eugenie Bondurant's long and slightly strange career has taken her from the runways of New York and Paris to a featured role as "Tigris" in The Hunger Games: Mockingjay – Part 2, and to a starring role in the short film "Tiny Bacteria", selected for the 2017 Cannes International Film Festival's Special Features. At 6'-1", with knife-blade cheekbones, Bondurant, was "discovered" after a bout with cancer left her looking especially exotic and androgynous. She worked as a model in the U.S. and Europe, before a modeling trip to Los Angeles led to an acting career. She created a string of bizarre characters in TV and film – including Fight Club (with Ed Norton), Saturday Night Live (with Madonna and Mike Myers). She tossed around comedian Gene Wilder while playing Alice Cooper's favorite Dominatrix on the TV series Something Wilder, and for HBO's Arliss, a transvestite who lured a strait-laced athlete into a night of sin. In the indie feature, Donald and Dot Clock, her character bonded with a house-full of rodents. When Lionsgate's The Hunger Games' director, Francis Lawrence, went looking for an actor to play Tigris, a pivotal character enhanced to be both female and feline, the search led them to Bondurant. She was cast in the fourth and final installment in The Hunger Games film saga The Hunger Games: Mockingjay – Part 2. Eugenie Bondurant is also a cabaret singer, appearing in the American Songbook Series with Paul Wilborn and Blue Roses and a founder of The Radio Theater Project. A well-known On-Camera and Meisner acting coach, Bondurant, is a staff member at the prestigious Patel Conservatory in Tampa, Fl. Along with acting, she has a BA in Finance.
Poetry
Laura DeSousa – Literary Arts – Poetry – Recipient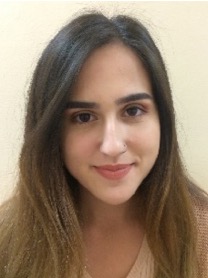 Laura DeSousa is a Creative Writing major in Howard W. Blake High School's Magnet Program, Class of 2018. She is actively involved in the slam poetry community. Laura is part of a local youth poetry organization called Heard Em Say, and competed and performed with this team at Brave New Voices 2016 in Washington, D.C. Laura has been published in Blake's literary magazine, Synapse. Awards include Scholastic national Silver Key recipient, an honorable mention and gold key for her collections of poetry in Scholastic Art and Writing, and second place poetry and third place prose in Hillsborough County Teachers of English. She has attended USF's "Write Now" summer writing program for high school students under scholarship. Laura writes songs and often marries poetry with music in collaboration with musician friends. She has grown up in a Brazilian household, and lived in Brazil for one year.
Helen Pruitt Wallace – Presenter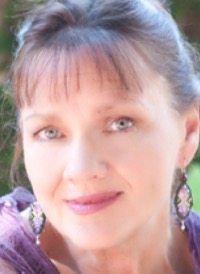 Helen Pruitt Wallace is the Poet Laureate of the City of St. Petersburg, Florida. A 2008 winner of a bronze Florida Book Award, Shimming the Glass House, Helen Wallace's first collection of poems, was chosen for the 2007 Richard Snyder Prize and published by Ashland Poetry Press. Wallace has published poems in The Literary Review, The Midwest Quarterly, Cumberland Review, Nimrod International, Tampa Review, and other journals and anthologies, and served as co-editor of the anthology Isle of Flowers published by Anhinga Press. She's received a McKay Shaw Academy of American Poets Award, The dA Center for the Arts Poetry Award, a residency fellowship from the Virginia Center for the Creative Arts, and a Tennessee Williams Scholarship from the Sewanee Writers' Conference. She received her Ph.D. in English/Creative Writing from Florida State University, and is Assistant Professor of Creative Writing at Eckerd College. She and her husband Peter both grew up in St. Petersburg, and raised their children there.
Prose
Julianna Cherinka – Literary Arts – Prose – Recipient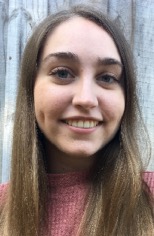 Julianna Cherinka is Countryside High School Class of 2017 and also full time dual enrollment student at St. Petersburg College-Early College, earning her Associate of Arts degree almost simultaneously to her high school diploma. Julianna was Head Delegate on the St. Petersburg College Model United Nations Team. While in high school, she served as Executive Board Secretary to St. Petersburg College's Student Government Association. Julianna repeatedly earned Dean's List, Presidential Scholar, and Honor Roll. She has volunteered for Safety Harbor Public Library for many years, and is a strong advocate for literacy in the local community. Julianna is a self-taught writer of prose and poetry. She has written short stories and novella, and is currently working on her first novel. She is inspired by female writers, including Sylvia Plath, Virginia Woolf, and Mary Shelley. Julianna plans to pursue a B.A. in English Literature at University of Central Florida.
Lisa Unger – Judge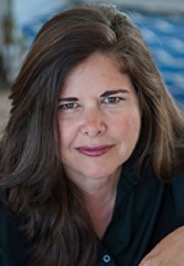 Lisa Unger is the New York Times and internationally bestselling, award-winning author of fifteen novels, including THE RED HUNTER (April 2017) and INK AND BONE (2016 Goodreads Choice Award Finalist). Lisa Unger's books are published in twenty-six languages worldwide, have sold millions of copies and have been named "Best of the Year" or top picks by the Today show, Good Morning America, Entertainment WeeklyAmazon.com, Independent Booksellers, Milwaukee Journal-Sentinel and the Sun Sentinel to name a few. Her essays have appeared in the New York Times, Wall Street Journal, NPR and Travel+Leisure Magazine, among others. "Unique, inventive, and often experimental, her writing is impossible to categorize. She combines her extensive knowledge of the human psyche with an understanding of trauma and fear to create novels that have earned her a reputation as one of the most skilled practitioners of the psychological thriller around today. Throughout her career, she has deftly walked the fine line between literary novels and commercial thrillers all the while hitting The New York Times bestseller lists and earning both critical acclaim and millions of fans worldwide. Unger's bestseller status and loyal fan base have, if anything, propelled her to experiment more widely with her writing. Her character-driven novels explore the vast gamut of human experience, delving into the psychology of both protagonist and villain, often blurring the lines between the two" – The Strand Magazine. Lisa Unger lives in the Tampa Bay area of Florida with her husband, daughter and labradoodle.
Kayelin Leonhirth – Recipient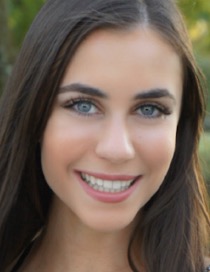 Kayelin Leonhirth is Shorecrest Preparatory School, Class of 2018. She has trained since the age of three, taking dance, voice, and acting lessons. Kayelin has performed in various roles in many Nutcracker performances as well as the Season Sparkler at the Palladium Theatre. Other performances include Cosette in Les Misérables, Cinderella in Into the Woods, Belle in Little Me, Ivy Smith in On the Town, Meg Giry in Phantom of the Opera, and Audry in Little Shops of Horrors. She dances in the annual Steinbrenner Family Foundation shows at the Mahaffey Theatre, Straz Center for the Performing Arts, and Ruth Eckerd Hall. Kayelin's awards include Shorecrest's "Triple Threat Award"; 2nd place in the musical theatre category at the 2017 National Association of Teachers Singing competition; and second place at the State Florida History Fair competition performing a duet scene. Kayelin is a member of the National Honor Society, Tri-M Music, Rho Kappa, Spanish, Thespian, and Quill and Scroll Honor Societies. She is the editor of the school yearbook, serves as a student ambassador, volunteers on the event leadership team for her school and local Relay For Life events, is an officer for her service key club, and a varsity cheerleader. She plans to pursue a BFA in Musical Theatre.
Dawne Eubanks – Judge

Dawne Wisner Eubanks holds a BA Degree in Vocal Music from Florida State University, and currently teaches voice at Eckerd College and the Pinellas County Center for the Arts at Gibbs High School. Her solo career has led her to the stages of Carnegie Hall, Dallas' Meyerson Symphony Center, and locally, the Mahaffey Theatre, Ruth Eckerd Hall, and the Tampa Bay Performing Arts Center. She has sung roles with the Florida Opera Company, Florida Opera West, Inc., Royalty Theatre Company, St. Pete City Theatre, and has been a featured guest soloist with The Florida Orchestra, The Atlanta Symphony Orchestra and Chorus, the Florida Orchestra Master Chorale, and the Turtle Creek Chorale. Recent performances include the soprano solos in Haydn's "Lord Nelson Mass", and "Creation", Mozart's "Exsultate Jubilate", Handel's "Messiah", Bach's "Magnificat", and Mozart's "Coronation Mass", all with members of The Florida Orchestra. Dawne maintains a private vocal studio in St. Petersburg, is an active recitalist, and is Music and Worship Leader at the First Baptist Church of St. Pete, in addition to being a sought after vocal coach and adjudicator for competitions and festivals in voice, choral music, musical theatre, and piano.
Adia Hollist – Recipient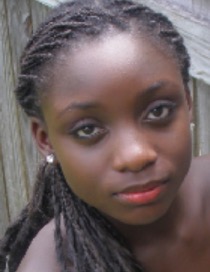 Adia Hollist is Class of 2017 Dance Department at Howard W. Blake High School. She is Advanced Placement Honor Student, member of the French Honor Society, National High School Association of Scholars, National Honor Society and President of the National Honors Society for Dance Arts Blake chapter, US Achievement Academy National Recognition, Student of Excellence in Science and All American Scholar at Large. She was selected for Junior National Leadership Conference, Washington DC. Adia is an ambassador of the Friends of the Arts Alliance, and member of CURE club and Terra Mater. She also volunteers at Artz 4 Life Academy, Tampa City Ballet, and Metropolitan Ministries. Adia started dancing at the age of three in the Chocolate Nutcracker at Ruth Eckerd Hall. She continued studies in dance with Dundu Dole Urban African Ballet Company under the direction of Jai Hinson. Adia started her training at ABS in April of 2009 under the direction of Ms. Paula Nunez, performing in ABS' The Nutcracker and spring productions. She has attended every summer intensive program at ABS since 2009. Adia has also attended master classes with groups including Alvin Ailey, Alonzo Lines and American Ballet Theatre. She is a member of the Danz Ensemble group. Honors and awards include 2016 YAGP, first place, senior contemporary division; 2015 ADC Medallion in both Classical and contemporary (top 10); 2016 scholarship to Complexion Dance Company summer program, New York; 2015 scholarship to Alvin Ailey School, summer intensive, and Peridance summer intensive in New York; and 2014 Alonzo Lines discovery project scholarship summer program in San Francisco. Adia's senior choreography piece (Written in Stone) was performed during the faculty and guest artist showcase at the 2017 High School Dance festival in Madison, Wisconsin. She has been the cover model for the Blaize online dance and fitness magazine, and model for Florida Dance Magazine. Adia will pursue higher education at The Boston Conservatory, Berklee College, where she has been awarded a scholarship.
Helen Hansen French – Judge

Helen Hansen French, a native of St. Petersburg, Florida received her BFA from The Juilliard School in 2001. She has toured nationally and internationally with BDT's annual New York City seasons, and performed venues including, the Jacob's Pillow Dance Festival, Chautauqua Dance Festival, Vail International Dance Festival, Rishon LeZion International Festival in Israel, and the Oriente Occidente Festival in Italy. Mrs. French has been instrumental in staging BDT's works at Alvin Ailey American Dance Theater, Pieve International School in Italy, North Carolina Dance Theater, and colleges and universities throughout the U.S. Helen Hansen French is also a member of Karen Reedy Dance, and has performed with Nilas Martins' Dance Company, in a residency at White Oak Dance with choreographer Adam Hougland, and in the Guggenheim's Works/Process program with Brian Reeder and Pam Tanowitz. She has been awarded a 2015 and 2016 Individual Artist Grant from the City of St. Petersburg and she is also a 2016 Creative Pinellas Artist Fellow. Her work has been shown at The Peter Jay Sharp Theater, Clark Studio Theater, Kaatsbaan, Studio@620, The Palladium and St. Petersburg College. She is a founding member of the St. Petersburg Dance Alliance, www.spdancealliance.com, and co-producer of Beacon: a performance series for St. Pete, In addition to teaching dance to all ages Mrs. French is also a certified Alexander Technique teacher. She has served on the dance faculties at George Mason University, The Juilliard School, Flint Hill School (VA), the Neighborhood Playhouse (NYC), John Hopkins Middle School and St. Petersburg College.
Julia Hossain – Recipient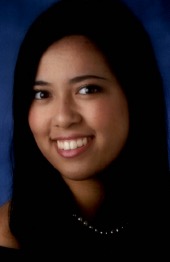 Julia Hossain is Berkeley Preparatory School, Class of 2017. She began playing the violin at age 5, and has continued to pursue her musical passions since then with studies and performances. Although violin is her primary instrument, Julia also plays the piano, and has received state recognition for her accomplishments. She served as concertmaster for Berkeley Preparatory School's Chamber Orchestra for all four years of high school. Julia has been an active member of TMYO for the past six years (as concertmaster for three years), participated in the Harp String Quartet, and won the Concerto Competition. She has performed as a soloist with orchestras including TMYO, the Florida Orchestra, the Philadelphia Orchestra and the Ocala Symphony. Julia was selected as a member of Florida's All-State Orchestra. Aside from music, Julia also excels in the classroom. She was named a National Merit Finalist and is a member of Berkeley's chapter of the Cum Laude Society. She co-founded a community service project titled 'Create Your Canvas' which aims to expose underprivileged children in the Tampa Bay area to the visual and performing arts. Julia plans to pursue her musical passions together with the study of cognitive science at Yale University.
Paul Wilborn – Judge

Paul Wilborn is the Executive Director of the Palladium Theater at St. Petersburg College. Under his leadership the Palladium has won numerous "Best of the Bay" awards and is recognized as the top venue for jazz, blues, choral music, chamber music and dance in the bay area. Paul is a pianist, musician and bandleader. His American Songbook Series presents intimate cabaret shows at American Stage Theater and other venues around Florida. He is a founding member of the WMNF and Studio at 620 Radio Theater Project and contributes radio plays to the project. Prior to joining the Palladium, Wilborn worked for Tampa Mayor Pam Iorio as Manager of Creative Industries, where he increased community support for artists and arts organizations, connected the arts and the economic development communities, and directed Arte 2007, Tampa Bay's Festival of Latin American Arts. Before joining the city, Wilborn was an award-winning reporter and columnist for the Tampa Tribune, the St. Petersburg Times and the Associated Press in Los Angeles, and member of the St. Petersburg Times' Editorial Board for two years. His writing was recognized nationally and statewide with numerous awards. In 1996 he was named Florida's Reporter of the Year by the Florida Society of Newspaper Editors. In 1998 he was chosen for a Knight-Wallace Journalism Fellowship at the University of Michigan in Ann Arbor. Paul is a graduate of the University of South Florida and a Tampa native. He and his wife, the actress Eugenie Bondurant, live in St. Petersburg.
Lilith Graham – Recipient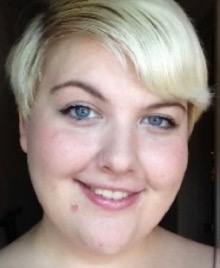 Lilith Graham, Pinellas Country Center for the Arts, Gibbs High School Class of 2017, was home schooled until her second semester of sophomore year. Keenly interested in drawing and art, she met Yoko Nogami, art teacher at PCCA, at a magnet fair booth for PCCA. Lilith then completed high school at PCCA, studying under Steven Beverage and Yoko Nogami. She credits Nogami as a special inspiration and important influence for her work. While at PCCC, Lilith excelled at Advanced Placement academics. She was elected to the National Honor Society, and served as Secretary of the National Art Honors Society. Her work has been shown and awarded in the Scholastics art and writing awards, earning most notably 2017 Scholastic Art Award Gold Key Portfolio PINK, and 2016 Scholastic Art Award Double Skull – Gold Key and Anxiety Melt – Honorable Mention. Her 2016 k-12 Student Art Assessment Virtual Exhibition Tranquility earned Emerging Artist Award. Lilith's art has been exhibited in numerous shows, including the 2015 Congressional show at the Tampa Museum of Art, at the High School Student Exhibition at the Museum of Fine Arts St. Pete, and at St. Pete College. Lilith has volunteered at the Morean Art Center, assisting Sara Norine with art classes for ages 11-15. Lilith plans to pursue a Bachelor's in Art, with focus on art theory and practice.
Joanna Robotham – Judge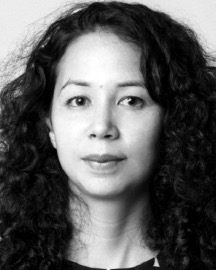 Joanna Robotham joined the staff of the Tampa Museum of Art as the Curator of Modern and Contemporary Art in 2016. She previously held the Neubauer Family Foundation Assistant Curator position at the Jewish Museum in New York City where she worked for over 10 years. Ms. Robotham is the curator of the Museum's current exhibition, Alex Katz: Black and White. At the Jewish Museum, she was the curator of Becoming Jewish: Warhol's Liz and Marilyn (2015) and organized the exhibition Masterpieces & Curiosities: Nicole Eisenman's Seder (2015). In 2014, she worked with Jens Hoffmann, Deputy Director, on Other Primary Structures, a large-scale sculpture show that revisited The Jewish Museum's seminal 1966 exhibition of minimalist art, Primary Structures: Younger American and British Sculptors. Past projects include Dani Gal: As from Afar (2014), Jack Goldstein x 10,000 (2013) and Maira Kalman: Various Illuminations (of a Crazy World) (2011). She received her M.A. in Curatorial Studies from the Center for Curatorial Studies at Bard College and earned a B.A. in Art History and Political Science from the University of Washington.
TBBCA Art Stars Scholarships are made possible through the generosity of individuals, businesses and corporate partners. Please consider making a tax deductible donation online. For individual scholarship naming and sponsorship opportunities, please contact TBBCA Executive Director Susana Weymouth at
susanaweymouth@tbbca.org
or (813) 221-2787.
Art Stars Scholarship Donation
–
A COPY OF THE OFFICIAL REGISTRATION AND FINANCIAL INFORMATION MAY BE OBTAINED FROM THE DIVISION OF CONSUMER SERVICES BY CALLING TOLL-FREE (800-435-7352) WITHIN THE STATE. REGISTRATION DOES NOT IMPLY ENDORSEMENT, APPROVAL, OR RECOMMENDATION BY THE STATE.
Your online payment is secured and encrypted.