2016 IMPACT AWARDS
CONGRATULATIONS TO OUR HONOREES
2016 IMPACT AWARDS
THE EVENING – IN PICTURES
9845
false
false
false
false
true
false
false
auto
false
ease-in-out
100
auto
false
true
false
%curr% of %total%
2016 IMPACT AWARDS
THANK YOU AGAIN TO OUR SPONSORS
2016 IMPACT AWARDS
GET TO KNOW THE HONOREES
Patron of Culture & the Arts Impact Award 2016 –Mark Mahaffey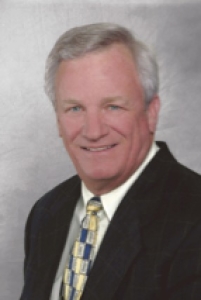 Mark T. Mahaffey is the Chairman of the Board at The Mahaffey Company, a family business that develops, builds, owns and manages rental apartment communities in Central and west-central Florida and is "a forerunner of affordable housing," The Mahaffey Properties' signature architecture recalls traditional details, and is designed to increase living space and to celebrate the natural surrounding beauty. Reasonable rental rates and other best practices create a high level of occupancy that exceeds national averages with a turnover rate well below the national average.
Mark Mahaffey is the Chair of the Board of Trustees of The Museum of Fine Arts, St. Petersburg, a Director at Sabal Trust Company and Sabal Investment Management Company, and a Board Trustee of Elon University. His service on other boards includes All Children's Hospital, St. Petersburg Environmental Commission, St. Petersburg Festival of States, Mahaffey Theater Foundation, and St. Leo University. St. Petersburg's Mahaffey Theater at the Progress Energy Center for the Arts is named for his family; in the 1980's, Mark and his wife Marianne Mahaffey, and his parents, Tom and Jane Mahaffey, donated $1 million toward the renovation of what was then known as the Bayfront Center. Mark Mahaffey is an Indianapolis native. He graduated from the University of Notre Dame with a degree in business administration, and recently was bestowed an honorary doctorate from Elon University. Mark served as a lieutenant in the U.S. Navy during the Vietnam War.
Business Impact Award 2016 – Smith & Associates/Bob Glaser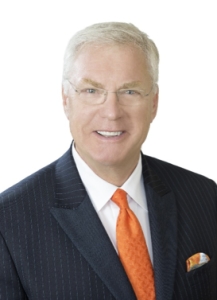 Robert "Bob" Glaser is Smith & Associates Real Estate's President and CEO. In addition, Glaser acts as CEO of Luxe Title Services and as an active developer of commercial properties through Glaser Property Management.
Over the past 30 years, Glaser has run the most customer-centric real estate company in the greater Tampa Bay area. Glaser has built a multi-faceted, modern and innovative enterprise, making Smith & Associates Real Estate Tampa Bay area's preferred total solution company providing 6-star service to its clients. A very "hands on" broker/owner, Bob has helped Tampa Bay evolve into one of the real estate industry's most prolific markets.
In a study comprised of thousands of other real estate firms across the country, Smith & Associates Real Estate was listed as 174th in volume by REAL Trends, the trusted source for news, analysis & information about residential services since 1987. Smith & Associates Real Estate is the only locally owned company of its size selling over 1 Billion in volume yearly. That amounts to more than 2,400 homes in the community year after year. Smith & Associates brings all the real estate services together under one trusted roof – new and existing home sales, development, mortgage and title, individual and corporate relocations, rentals, commercial, and global properties. As the leader of a company that comprises hundreds of real estate agents, Glaser has ensured that the corporate culture of Smith & Associates Real Estate translates success into gratefully giving back to the community and making it an even better place to live.
Bob Glaser and Smith & Associates have demonstrated exemplary support for wide-ranging causes and organizations, Glaser participates yearly in over 50 organizations throughout Tampa Bay, perhaps most prominently on numerous fundraising and non-profit boards. His long history of service and deep commitment to artists, and arts and cultural organizations, includes as Chair of the Morean Arts Center/Chihuly Collection, and on the boards of the Tampa Theatre, Florida Aquarium, Palladium Theatre and the Blue Ocean Film Festival, among others.
Individual Impact Award 2016 – Kent Lydecker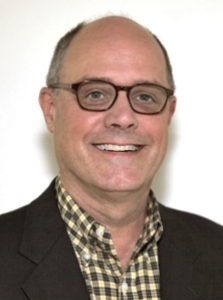 Kent Lydecker served from 2010 to 2016 as Director of the Museum of Fine Arts, St. Petersburg, Florida. While at the MFA, Lydecker addressed the complex operational requirements of the MFA's programs, building, and activities, brought important exhibitions to Tampa Bay, established and expanded connections with key constituencies, encouraged robust public programs, especially services for families and school, and grew the MFA's extraordinary collection, now standing at some 20,000 works of art in all media from across the globe and all of history.
Before assuming his post as MFA director, Kent Lydecker served as the Frederick P. and Sandra P. Rose Associate Director for Education of the Metropolitan Museum of Art, where over a period of nearly 20 years he sustained excellence in museum teaching at all levels, built a team of award-winning publication and media professionals, pioneered uses of new technology in support of the museum's mission, and led the reconstruction of the Ruth and Harold D. Uris Center for Education.
Previously, Kent Lydecker served as Executive Director of Museum Education at the Art Institute of Chicago, where he was also Adjunct Professor at the School of the Art Institute; and as Curator in Charge of Public Programs at the National Gallery of Art, in Washington.
Kent Lydecker holds a B.A. in history from Rice University, an M.A. in art history from Cornell University, and a Ph.D. in art history from The Johns Hopkins University. His academic specialty is the Italian Renaissance. Professional work has taken him into all areas of museum practice and the history of art. A particular focus is the role of art museums and cultural institutions in local, national, and global contexts.
International Artistic Achievement Award 2016 – Janet Echelman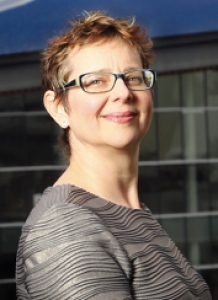 Janet Echelman, Tampa Bay native, is an artist who defies categorization. She creates experiential sculpture at the scale of buildings that transform with wind and light. The art shifts from being an object you look at, to a living environment you can get lost in. Using unlikely materials from fishnet to atomized water particles, Echelman combines ancient craft with cutting-edge technology to create artworks that have become focal points for urban life in over 36 cities on four continents.
Recipient of the Rotary Scholarship, Guggenheim Fellowship, the Harvard University Loeb Fellowship, a Fulbright Lectureship, the Aspen Institute Crown Fellowship, and numerous other awards and recognitions, Echelman's TED talk "Taking Imagination Seriously" has been translated into 34 languages with more than one million views.
Ranked number one on Oprah Magazine's List of 50 Things that Make You Say Wow!, she was named an Architectural Digest Innovator for "changing the very essence of urban spaces." Echelman recently was awarded the Smithsonian American Ingenuity Award in Visual Arts, honoring "the greatest innovators in America today.